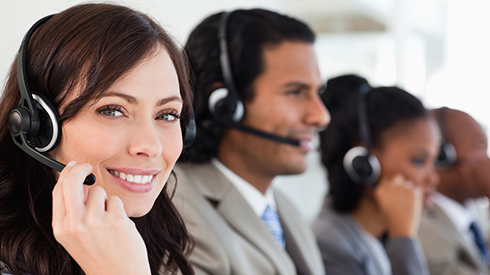 Quantitative Phone Market Research
Our Phone Survey research is a "state of the art" method of quickly and effectively collecting important data and insights on a client's specific needs via CATI, a computer-assisted, random calling system.

Quantitative Phone Market Research
For 30 years JTF has executed quantitative phone research studies in a wide range of categories and industries. Our work spans a broad range of B2B (Business to Business) and B2C (Business to Consumer) assignments.
Just The Facts Market Research, Inc has all the knowledge and background necessary to provide optimal solutions for client needs.
Phone Surveys
Our Phone Surveys use advanced methods of evaluating products, topics and issues. This might include exploring: customer satisfaction, new concept ideas, new products, advertising, customer perspectives, competitor performance, and much more.
Our phone (CATI) Survey research is a "state of the art" method of quickly and effectively collecting important data and insights on a client's specific needs via (CATI) which is computer-assisted, random calling. This does all the actual "dialing of phone numbers" by computer.  This saves interviewers from having to punch numbers manually.
Our phone (CATI) research uses "best in class" techniques using a typical sample size of 300-350 interviews.  This yields a 95% confidence level, with 5-6% error range. Larger samples can be used (e.g. 500-1,000) when higher confidence levels and lower error ranges are required.
Length of Interview Considerations
Length of interview (LOI) is critical in respondents' time-starved lives.  Our typical recommendation is 5-10 minutes.  Longer interviews can be done, but experience tells us that when going 15+ minutes it results in higher drop rates within the survey.  This means higher usage and cost of sample and more time to finish a project.
Sample List Procurement Considerations
JTF has extensive experience with studies using clients' lists and sample OR purchased lists.
The key with any list is it's "currency."   Optimal lists are those with respondents' data that's known to be under 12 months old.  This is because contact information can shift rapidly as phone numbers change a lot. Often they're not in the same prefix as the state or city desired.  Ideally, a phone list is less than 6 months old.
JTF works with sample list providers or "panel data" that are of the highest quality and most targeted.  Panel data can be very useful as all the contacts have "opted-in" to participate in research studies.
Our PURCHASED list providers are "target specific" meaning they aren't general but usually contain key demographic data that focuses project direction.  Key demographics can be tailored by project to: zip code, gender, age, household income, education, ethnicity and job/employment.

With CLIENT provided lists there are unique issues to be concerned with.  Again, how old is the data, how current is the information, and is targeted demographic information available?  Some client lists have not been kept up to date, so there's old contact information present.
Sample List Size
Today, the majority of contacts are made to "cell phones."  This presents pros and cons.  The largest "con" is that non-panel respondents are reticent to answer calls from unknown in-bound calls.  This means leaving voice mails and depending on "call-backs."
Further, depending on the number of interviews to be completed this will drive the amount of sample contacts needed to be purchased.  Depending on target audience the amount of sample to completes' ratio can be from 10:1 to 300:1.  The greater the ratio the higher the sample and project cost.
To discuss your project needs, call us today at 847-506-0033 for a FREE consultation!
Incidence Level
Yet another factor is "incidence level or rate" of the list.  The more targeted the list with solid "incidence rates" the better.  This means reaching the correct respondent will be quicker and more cost-effective.
Projects with low incidence rates (under 30-50%) becomes much more costly.  These respondents are harder to connect with and require more fielding time.  Ideally, projects with an incidence rate (IR) of 70%+ have the best chance of success at a more cost-effective level.
 Very low incidence rates may require special techniques to find the target audiences, if even possible.
Final Thoughts
Just The Facts Market Research, Inc works closely with clients on development of both screening criteria to ensure the right respondents are interviewed, and correctly designed surveys are used for the interviewing process.
There's a great deal of "richness" and understanding resulting from quantitative phone  research; our highly experienced interviewers are key to obtaining solid results that will guide client decision-making.
We can execute FULL Online Survey projects OR, just fielding and data collection:
Overall project management

Screener development

Survey design and writing

Targeted phone sample procurement

Pre-testing of survey

Full recruiting and fielding of survey

Ongoing monitoring and quality control

Data collection

Coding and tabulation

Cross tabulation as needed

Strategic data analysis

Executive reports
Every Phone Survey assignment receives our undivided attention to detail, field execution, quality, and achieving the results you demand.
To discuss your project needs, call us today at 847-506-0033 for a FREE consultation!