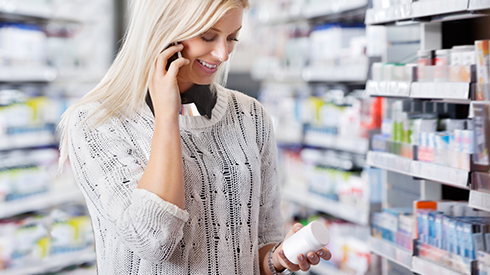 Mobile Research Captures Immediate Insights From Respondents
Just The Facts captures key "Immediate Moment™" customer insights, perspectives and behavior. Providing "REAL TIME" interactions using cutting edge mobile technology.

Mobile Research Captures Immediate Insights From Respondents
What is Mobile "IMMEDIATE MOMENT™" Research?
Just The Facts Mobile Research taps into the customers' "IMMEDIATE MOMENT™" shopping experience so our client can learn greater insights, knowledge, and understanding of their products and services during the actual moment of experience.
"IMMEDIATE MOMENT™" research provides more robust customer response as they can share and describe their immediate perceptions, attitudes and questions about a product, service, or activity without having to wait for later recall and reporting from memory.
The benefits are more exacting engagement with customers and being as close to the actual in-person interaction experience as possible. This provides true and clear perspectives that were not previously possible without today's mobile technology.
Just The Facts Market Research customers are able to use a variety of mobile devices to both verbally and visually share their experience, providing our clients with true "IMMEDIATE MOMENT™" response for the richest insights ever possible.
Respondents can call into our Mobile Phone Center to report their findings during and after their experiences.  They can also take real time photos or video of their trips as well. The possibilities with Just The Facts "IMMEDIATE MOMENT™" MOBILE RESEARCH are virtually limitless!
To discuss your Mobile Research needs, call us today at 847-506-0033 for a FREE consultation!
Benefits and Applications of Immediate Moment

™ 

Mobile Research
Just The Facts Mobile Research capability brings the latest technology to the forefront of our client's market research needs for a wide variety of applications yielding unprecedented insights and results.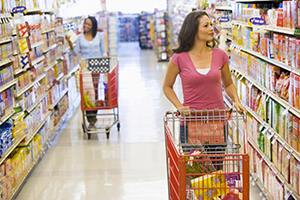 Usage of Just The Facts "Immediate Moment™" Mobile Research is limited only by the creativity and uniqueness of our client's research needs and solutions. A few examples of possible mobile research include:
Shopper Insights: When respondents go into stores or shopping venues they can describe store selection decisions, followed by their product purchase selections
Mall Intercepts: Respondents can share their perspectives and experiences as they enter a mall where they are provided a pre-arranged phone number to dial into and answer key questions. They can share their actions and decisions throughout the journey
Mystery Shopping: JTF shoppers can now go to specific customer and competitive stores and report on their immediate experiences. They can report on a wide range of topics as arranged by goals established by our clients. It is easy and quick and no hassle.
Consumer Products Evaluation: Now consumer product clients can learn first-hand about what customers and non-customers think of their products versus competitors. They learn about ease-difficulty of finding product on the shelf, shelf exposure and position, packaging and shelf presence and visibility, and also competitive offers and the ultimate decision process.
Event Experiences: Respondents who attend special events such as concerts and sporting or entertainment venues can now share their opinions in real time, during and after the event.
Restaurant & Hospitality:

 

Customers can now also provide

 

"Immediate Moment™" response to their dining and hospitality experiences as they happen, so that exacting input is captured and shared with management.
Television & Internet: Respondents are able to provide immediate feedback on a wide range of media experiences, from perspectives on TV commercials to experiences with the Internet and websites, providing clients quick learning for new marketing efforts in real time.
Medical Journeys: Patients are able to share their perceptions on a host of medical venues, from doctor and hospital visits-experiences to on-going medical treatment, such as smoking cessation programs or regular treatment periods for cancer, dialysis, or other regular medical needs.
What is Website Optimization Research?
Just The Facts Market Research begins at the foundation of a new or existing re-design website project. In our proprietary website optimization research we execute the following:

Interview your website users directly (using focus groups or one-ones – IDIs)
We probe for the optimal experience they're seeking from your website
Likes-dislikes of your website
Ease of use- navigation vs complexity
Evaluation of content
Overall design and placement
Comparison to your competitors' sites
What would enhance and improve your website
What brings them back to a website like yours
Decision factors that your website accomplishes versus your competitors
To discuss your Mobile Research needs, call us today at 847-506-0033 for a FREE consultation!