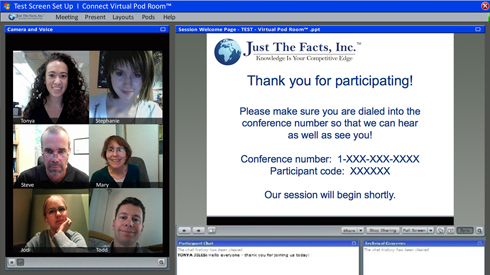 Qualitative and Focus Group Market Research Provide Results
Our unique "Qual-Quant™" methodology provides uncommon insights versus traditional qualitative research. Resulting in better strategic business decisions in both B2B and B2C.

Qualitative and Focus Group Market Research Provide Results
"Qual-Quant™" Qualitative Research and Focus Groups
What Makes Just The Facts 

Your Best Choice

 in Qualitative: Focus Groups, IDIs, Shop-Alongs, and In-Home Research?
Client-side experience

Because Just The Facts has sat in the client chair at respected global marketers and researched the answers to critical business decisions, we understand your needs and industry issues. Ours is real world experience with best-in-class Qualitative Methods!

Client-Partners

As an extension of your team, Just The Facts considers all aspects of your issues to provide time-tested best-fit qualitative market research solutions, including Focus Groups, IDIs, Ahop-Alongs, Ethnographic, and more.Just The Facts Market Research goes the "goes the extra mile" for every one of our clients. We understand the significance of decisions based on the research we execute for you.

Quality Results, Insightful Perspectives

Every aspect of our work at JTF is geared to fulfilling your goal of informed and effective decision making.

We provide not just 'data,' but thoughtful analysis and strategic solutions to the issues that "keep you up at night."

JTF is driven on every market research assignment by your need for keen insights and quality results.

To discuss your Qualitative and Focus Group Research project needs, call us today at 847-506-0033 for a FREE consultation!

"Qual-Quant™" Qualitative Overview for B2C and B2B Assignments
Just The Facts Market Research is highly experienced in "Qualitative" market research methodologies: Focus Groups, Webcam Groups, In-Depth Interviews – IDIs, Shop-Alongs, Bulletin Boards, Mobile Research, Ethnographic, we've done it all!
The depth of strategic probing from our unique "Qual-Quant™" methods provides an unparalleled richness and insight into the clients' deepest qualitative research needs. Our work spans a broad range of B2B and B2C projects with equal quality and results.
With over 30 years of moderating experience and thousands of qualitative and focus group market research assignments, JTF has experience, knowledge, and understanding of how to get the most insights for our clients' qualitative marketing research assignments.

What is Qualitative and Focus Group Market Research?
Qualitative methods are an excellent method of conducting a 'deep-dive' on topics, subjects, and areas of interest to our clients.  Exploratory in nature, it looks at the thought process behind decisions, perceptions and reactions to ideas or stimuli shown.
Qualitative and focus group market research might include exploring: new concept ideas, new or existing products, advertising, customer perspectives, competitors' performance, and much more.
Typically this market research is conducted with a relatively smaller number of focus group respondents (e.g. focus groups of 5-10 or in-depth interviews among 10-40), in order to capture their aided and unaided insights.
Just The Facts Market Research works closely with clients on development of both screening criteria to ensure the right respondents are selected for focus groups, as well as the discussion-topic guide used during the qualitative process.
A great deal of "richness" and understanding can result from qualitative and focus group market research, where a "highly experienced" moderator is the key to sound results for guiding client decision-making.
Experience our VPR- Virtual Pod Room where your team can view online focus groups or IDIs from your PC anywhere; listen to respondents from across the nation or around the globe!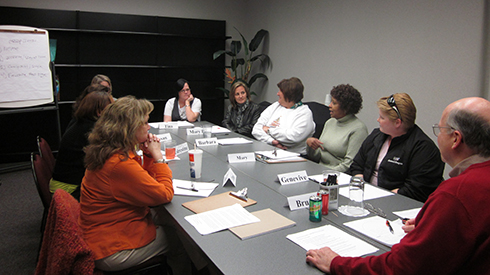 The Qualitative Research tool box combines traditional and the latest innovative methods:
Traditional in-person focus groups and IDIs (in-depth interviews)
Online and webcam focus groups and IDIs
Mobile "on-site" and "in-the-moment" research
Bulletin board probing over multiple days
In-store "shop-alongs"
In-home and ethnographic exploration
In-home product use testing
Our Qualitative and Focus Group Marketing Research work includes complete turn-key solutions:
Overall project management and strategic consulting
Screener and discussion guide development
Facility selection for best fit with client's particular project
Full recruiting of respondents
Verifying of respondents
Handling of incentives
Expert moderating – 25 years experience
Debriefing, as desired
Strategic analysis
Executive summary report
All Qualitative and focus group research is executed to the highest standards and quality; you have our assurance on that!
To discuss your project needs, including Focus Groups, call us today at 847-506-0033 for a FREE consultation!