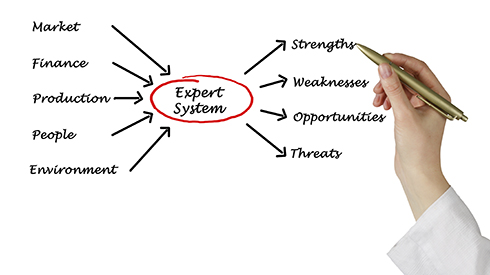 Quality Market Intelligence Providing Key Insights and Analysis
We help you better understand markets and industries, either B2B or B2C. Gaining comprehensive results through in-depth investigation to optimize key business decisions.

Quality Market Intelligence Providing Key Insights and Analysis
Your Best Source for Market Intelligence
Client-Partners

Just The Facts is your #1 source for Market Intelligence and Market Analysis. We provide critical insights, which yield comprehensive understanding of industries, markets, category segments and competitors.



Clients appreciate JTF's unique ability to develop clear strategic overviews which guide sound decision-making. Just The Facts' team "

goes the extra mile

" for our Market Intelligence-seeking partners.
Comprehensive Exposure to B2C and B2B Industries

JTF Research has extensive resources for the development of "Business to Consumer" and "Business to Business" Market Intelligence. Our Market intelligence methodologies have been uniquely developed over the past 25 years and JTF is the trusted source for basic and deep-dive studies.



Our staff is multi-talented in assessing and evaluating B2B and B2C Market Intelligence; we deploy appropriate human intelligence assets to an assignment as project needs are determined.
Quality Results and New Perspectives for Your Market Intelligence Needs

Just The Facts Market Research achieves exceptional results in our Market Intelligence studies derived through time-tested methods.  We combine in-depth "Human-Intel" personal investigation, access to our vast "

Knowledge Network,

™

" and Secondary – Desk Top resource capabilities.



When your team needs comprehensive understanding and insights into industries, categories, sectors and product areas, Just The Facts' Market Intelligence abilities are "

best in class!

"
To discuss your project needs, call us today at 847-506-0033 for a FREE consultation!
What is Market Intelligence?
Market Intelligence studies focus on a particular industry, category, segment, or product area. Our engagements are customized to client needs, but might include these types of questions:
How large is particular market?
What is its past, present, and forecasted growth rate?
Who are the key players in the market and their focus?
Identify key drivers, perspectives, and industry dynamics moving the industry.
What are the market's innovations, trends, and success drivers
Develop a list of the leading competitors, their revenues, number of employees, locations, number of facilities, product lines, and acquisitions.
Just The Facts Expertise in Market Intelligence
Just The Facts Research has been conducting in-depth Market Intelligence assignments for 30+ years in both B2B and B2C industries, categories and product segments.
Our global Market Intelligence capabilities span the globe, from the U.S. to Europe, Asia, the Middle East, South America and beyond. JTF Research has over 60 Market Intelligence partners who know and speak a culture's language.
Just The Facts Research Market Intelligence projects typically include a mix of secondary (desk top) research blended with primary "Human Intel™" exploration via in-depth interviews and key "insights" from our proprietary secondary "Knowledge Network™".
JTF associates are among the most savvy in the Market Intelligence Industry. Our staff have well-honed relational skills, enabling them to build rapport, by digging deep into assignments to find uncommon insights.
"Human Intel™" utilizes expert phone consultants who possess expert communication and probing skills, enabling Just The Facts Market Research to unearth current, real-time insights not available through any other means.
The addition of secondary and desk top resources yields access to as many as 7,500 proprietary data-sources, each with millions of data sets. These include information from news articles, trade magazines, industry association papers-studies, key note speeches.   Industry conference notes, PR releases, existing private research studies, investor reports and analysis are also included, along with a host of other unique sources available only to Just The Facts Research Market Intelligence group.
Our Intelligence Studies Provide Complete Turn-Key Solutions:
Comprehensive market assessment of an industry, category, sector, or product line for B2B and B2C clients
Full investigation of new or existing markets, providing a broad perspective of key drivers, dynamics, and barriers to entry
Complete SWOT analysis (Strength, Weakness, Opportunity, and Threats)
Providing key insights on acquisition and merger targets using our "360" investigative analysis
Enabling JTF clients to understand opportunities and their attractiveness for either new "green fields" or existing markets
Market assessment through industry "thought-knowledge leader" interviews providing fresh insights and perspectives
Call us today at 847-506-0033 for a FREE consultation and gain "YOUR COMPETITIVE EDGE!"