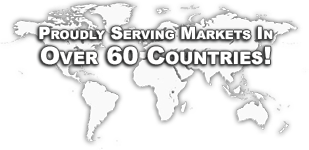 About Us – Strategic Intelligence Through Market Research
We partner with clients globally to address their market research needs and provide insights for sound business decisions through unique solutions and proven methodologies.

About Us - Strategic Intelligence Through Market Research
"OUR PASSION; UNIQUE RESEARCH SOLUTIONS FOR SOUND DECISIONS"
For over 30 years, Just The Facts Market Research has partnered with global clients to creatively address their strategic research and intelligence needs.
JTF associates have managed businesses and product lines with combined revenues exceeding $10 Billion; our hands-on experience stands out when projects require strategic insights for sound business decisions!
Just The Facts Market Research offers a broad spectrum of comprehensive methodologies, providing "ONE-STOP SHOPPING" capabilities as a single source partner:
I. Qualitative:
Focus groups (in-person or online)
In-depth interviews – IDIs (in-person or online)
Website analysis, content and usability
In-home use tests
Mobile
Ethnography
In-store shop-alongs
II. Quantitative:
Surveys (phone, online, mail)
Mall Intercepts
Product testing
In-store Intercepts
Website analysis, content and usability
III. Intelligence:
Market Intelligence Studies
Competitive Intelligence Studies
Secondary & desktop
Product pick-up globally
Mystery shopping
Our mission is to provide the high level of service, quality products and all-round customer care that each of us wants for ourselves. The customer always comes first!
We "GO THE EXTRA MILE" in providing unique, creative solutions for strategic and tactical issues which our clients regularly confront in their business.
And because we've sat on the client side in business in strategy, research, marketing, new products, market intelligence, competitive intelligence, and acquisition assignments, we understand first-hand the financial risks and "high-stakes" involved.
Rest assured as you choose Just The Facts Market Research for your next project that you've found a trusted, reliable and highly capable business solutions partner that thinks "outside" the box, providing quality results and affordable costs. We're customer insight experts!
"OUR PASSION; UNIQUE RESEARCH SOLUTIONS FOR SOUND DECISIONS"
Just The Facts Market Research is a unique strategic hybrid research and consulting provider…
Strategic Partners:

 

Strategic thinking gained from 30+ years on client

 

and

 

supplier side
Client satisfaction:

 

Client satisfaction is our highest goal and guarantee or, "We'll make it right!"
Attention to detail & quality:

 

Commitment to highest quality and attention to detail every step of the way, along with a "can do" attitude
Insightful perspectives:

 

Critical strategic knowledge and experience means creative solutions for your business needs
Excellent value – stretching your research budget:

 

Our efficiency and lower overhead means fair pricing that stretches your research dollars
Why Partner with Just The Facts Market Research?
What keeps you up at night!  Our passion for solving client issues is unmatched in the market research industry. We view client challenges much like a jig-saw puzzle where we endeavor to find as many of the "pieces" as possible.
As clients from around the globe have found, Just The Facts Research is a valued strategic research, intelligence and consulting partner.  With our extensive marketing knowledge and expertise in a wide range of industries, markets, and products, JTF is able to develop creative solutions for clients' individual needs.
Bring us your most challenging marketing research assignments, large or small, and we'll apply the same quality, rigor, and talent to each project!
Our goal is to meet and exceed our client expectations. Because we go beyond their goals and objectives, many become long-time repeat clients of JTF's spectrum of "one-stop-shop" professional research / consulting services.
Try us on your next project, and we'll demonstrate the strategic difference, quality, and attention to detail that comprises our unique skills set. You won't be disappointed!
Industry, Segments, and Target Audience Expertise
With Just The Fact's depth of knowledge across such a broad spectrum of industries, segments and target audiences, our clients are the beneficiary of our unique solutions.
Significant "cross-pollination" industry experience means creative and insightful client results!
Extensive "Industry" experience:
Advertising, package design, consumer products, B2B, retail, electronics, finance, banking, credit cards, insurance, healthcare, construction, manufacturing, pharmaceutical, industrial, technology, utilities, education, associations, non-profits, and others
Engagements spanning many "Segments":
Consumer packaged goods and durables, foods, snacks, confections, beverages, electronics, computers, mobile & smart phones, hospitals, clinics, power & hand tools, lawn & garden, office supplies, house wares, candles, toys, clothing, autos, travel, HVAC, high tech, smart buildings, K-12, colleges, universities, and others.
Broad-based "Target Audience" experience:
Consumers (kids to teens, Millennials, Baby Boomers, seniors), managers, directors, C-level, engineers, R&D, accounting, finance, engineers, plant and facility managers, logistics, buyers, purchasing, procurement, human resources, marketing, account executives, sales, educators, doctors, dentists, nurses, technicians, carpenters, electricians, plumbers, contractors, and more.
Our B2B Team Knows Wide Range of Industries
If your company is in B2B, rest assured we have the experience, understanding and knowledge needed for your assignments. With so many Industry sectors having been covered, Just The Facts Market Research has existing knowledge to apply to your project with unique methodologies tailored to your individual needs.
Just a few of the B2B industries we've worked in:
Management Consulting & Finance
Advertising & Marketing agencies
Manufacturing of all types
Distribution of all types
Electronics
HVAC
Smart Building Technology
Wiring, Controls, Electronic components
Equipment & Tools
Construction
Industrial Supply
Maintenance & MRO
Facilities Management
Automation
Engineering
Packaging
Utilities
Pharmaceutical
Agriculture
Automotive
Aerospace
Scientific
Chemicals
Non-profits for associations, professional, medical, legal, engineering, accounting
Don't see your B2B sector listed?  Just ask, we've very likely worked in it!
Our B2C Team Knows Your Category Inside Out!
B2C segments are a sweet spot for Just The Facts Market Research.  Our consumer specialists have worked in so many consumer industries and categories that our knowledge is unparalleled by any other research firm.  This expertise starts with understanding of baseline dynamics and core drivers to success, plus fundamental knowledge of consumer perceptions and behaviors.
B2C segments are a sweet spot for Just The Facts Market Research with our consumer specialists having worked in so many consumer industries and categories. Our knowledge is again unparalleled to any other research firm in business. It starts with our understanding of the baseline dynamics, core drivers to success and consumer perceptions and behavior.
A few of the B2C category, segment and industry experience:
Consumer Packaged Goods of all types
Foods, Beverages, Snacks, Confections
Healthcare, Hospitals, Walk-in Clinics, Physicians, Nurses, Assisted Living, Rehab / Extended Care
Home Improvement
Lawn & Garden
DIYer Products & Interests
Personal Care & Toiletries
Drugs for OTC and Prescriptions
Paper Products & Disposables
National Chains in Grocery, Drug, C-Stores, Mass Merchandisers /Big Box
Teens & Children's Products & Apparel
Toys, Crafts, Hobbies
Banking, Credit Cards, Mortgages, Loans & Finance
Automotive, Parts, Dealers & Repair
Retail: Quick Serve, Casual Family Dining, Department Stores, Specialty
Insurance for Auto, Home, Health & Life
Real Estate for Residential & Commercial
Travel & Hospitality
Education for K-12, University, Curriculum, Programs & Satisfaction
Non-profits for Associations, Professional, Religious & Charity
Don't see your B2C sector listed?   Just ask, we've very likely worked in it!
To discuss your project needs, call us today at 847-506-0033 for a FREE consultation!