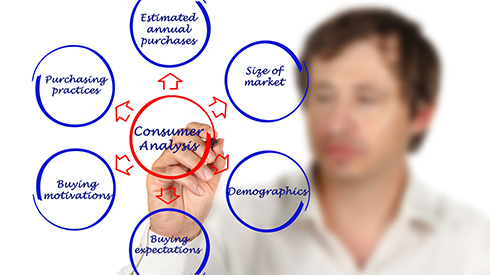 Marketing and Customer Strategy Building Success Foundations
Strategic Marketing Consulting assessing market opportunities, "positioning your product", competitive threats, and "Voice of Customer"

Marketing and Customer Strategy Building Success Foundations
MARKETING & CUSTOMER STRATEGY CONSULTING
WHY Just The Facts Market Research FOR YOUR MARKETING & CUSTOMER STRATEGY CONSULTING NEEDS?
Just The Facts Market Research, with 30+ years of strategic knowledge in marketing research, brand building, and customer retention strategy, is your leading solutions provider in understanding the "Voice of Customers" – VOC.
Our successful client outcomes have resulted in over $10 billion in incremental revenues by creating, launching, researching and building products, brands, and overall corporate growth opportunities. Experience counts and we put our extensive knowledge hard to work on every client assignment.
That's why we say… "Our PASSION; Unique Research Solutions for Sound Business Decisions"
Just The Facts' "10 Key Foundations™" for Marketing & Customer Strategy Building
Competition is intense in most categories whether B2B or B2C. Success in this "hyper-competitive" management environment means assessing "10 Key Foundations" of the organization's marketing strategy.
In this climate the core question for any business is, "What differentiates our products or services from competition?"   Without addressing this fundamental issue the enterprise is highly vulnerable to competitive threat and even eventual obsolesce in time.
To discuss your project needs, call us today at 847-506-0033 for a FREE consultation!
For a strategic marketing-driven firm it all begins with the customer:
What are customers' current options?
What gaps exist in the market that your firm can capitalize on?
How well are competitors products and services perceived?
What are the strengths and weaknesses of your competitors?
How can your firm differentiate its products and services?
What is the unique value proposition your firm brings to the market?
Defining your firm's strategic marketing and brand essence, and then effectively implementing well-thought-out strategies and tactics are absolutely critical business objectives any firm can have. This is core to the entire corporate strategy for success in the marketplace.
"10 Key Foundations" for Marketing & Customer Strategy Building
Establish strong strategic marketing programs under-girded by sound market research for:
Understanding and communicating with the end customer about their needs
Assessing your marketing program's ability to meet end customer needs
Soliciting input and response from channel partners for program effectiveness
Evaluating your brand and product alignment with end customer and channel needs
Assessing your product and brand innovation capacity
Differentiating key functional and emotional triggers your product provides and how to exploit them
Developing the effort of an effective new product to increase incremental revenue streams
Ensuring your marketing and sales programs are in sync with one another
Formalizing an on-going assessment program of product and brand sales, profitability, and ROI
Developing effective marketing strategy and tactics to optimize growth
The bottom line among all these elements is building and retaining loyal customers through not only meaningful functional aspects, but emotional elements as well .  According to the Chartered Institute of Marketing, studies have shown that acquiring new customers can cost up to 30-times that of retaining long-term, satisfied customers.
David Aaker in his book, "Top 10 Brand Precepts," speaks to the critical need to differentiate one's products, brand, and company based on "emotional ties" with customers.  If well executed, this differentiation can better insulate your firm versus relying solely on functional components.
Retaining loyal customers also means stronger sales and higher profits over the long term. Constantly having to replace dissatisfied customers with new ones is akin to having to re-fill a funnel with the new, while the existing drips out the bottom.
Interested in learning how Just The Facts Market Research can propel your business… contact us TODAY for a free consultation!